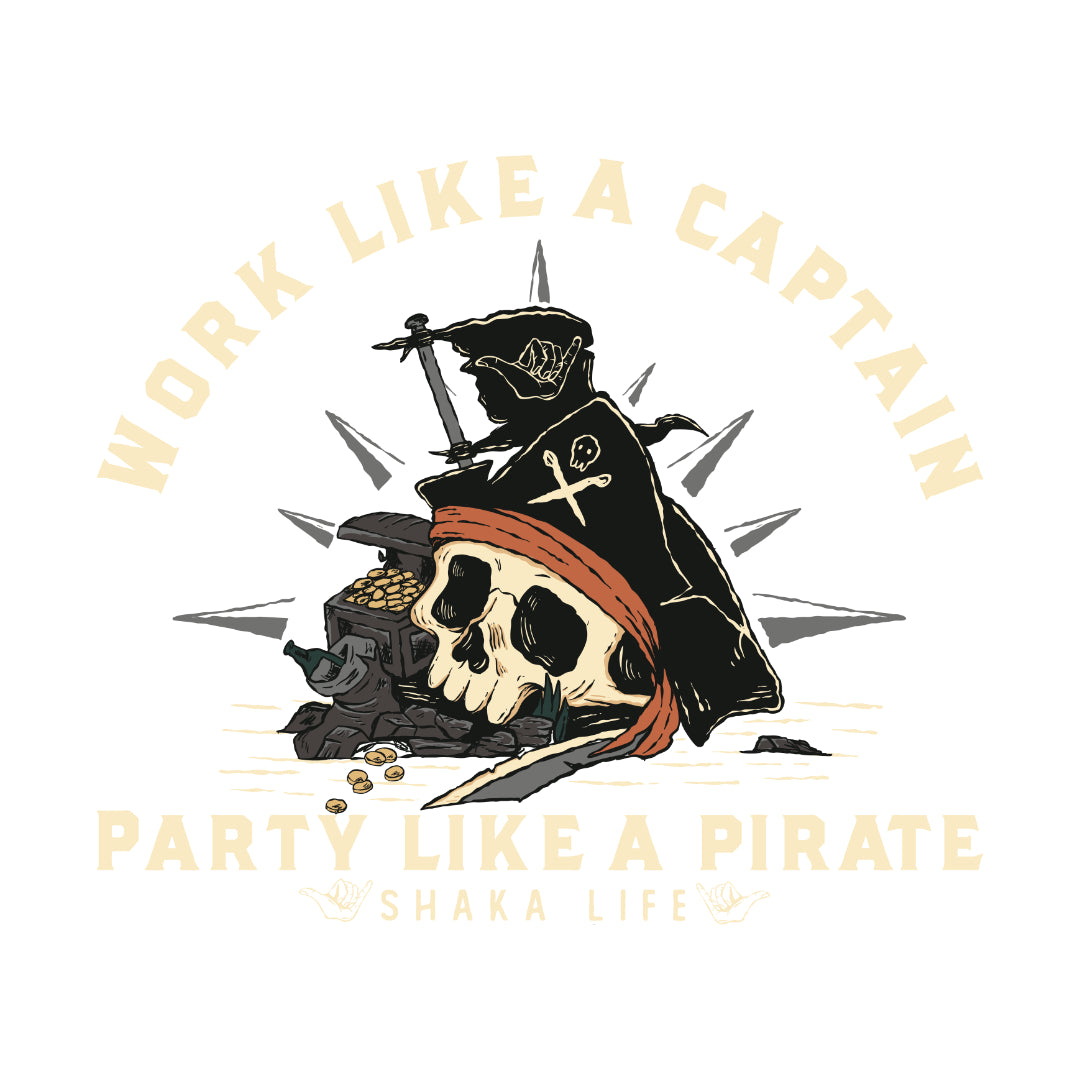 Work Like A Captain Party Like A Pirate Long Sleeve
Shaka Life's most popular shirt is back.
Work Like A Captain, Party Like A Pirate is the way of Shaka Life.
This garment features our unique 4 way stretch technology, 50+ UVA and UVB protection as well as being made with quick dry technology.
Demand the best with Shaka Life.