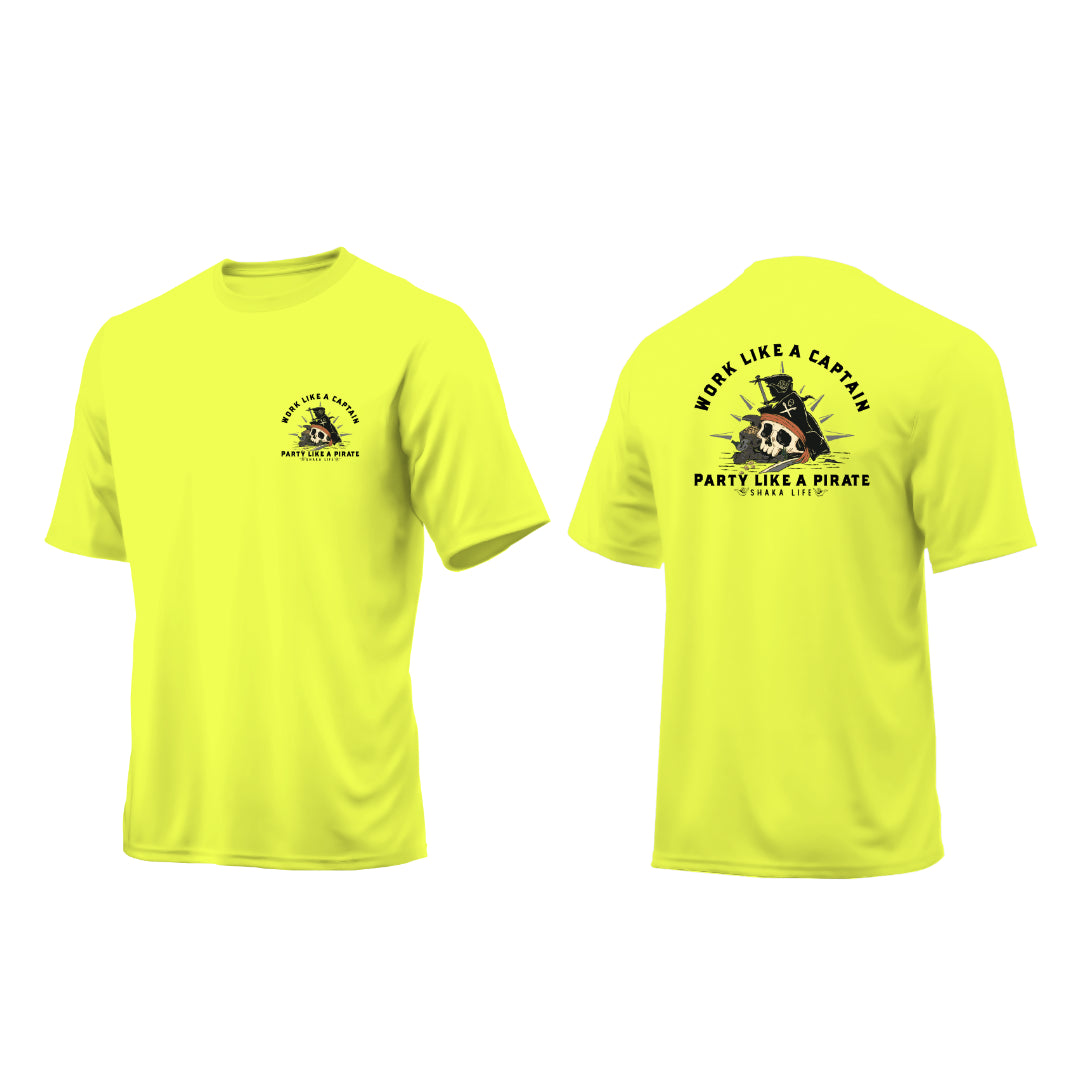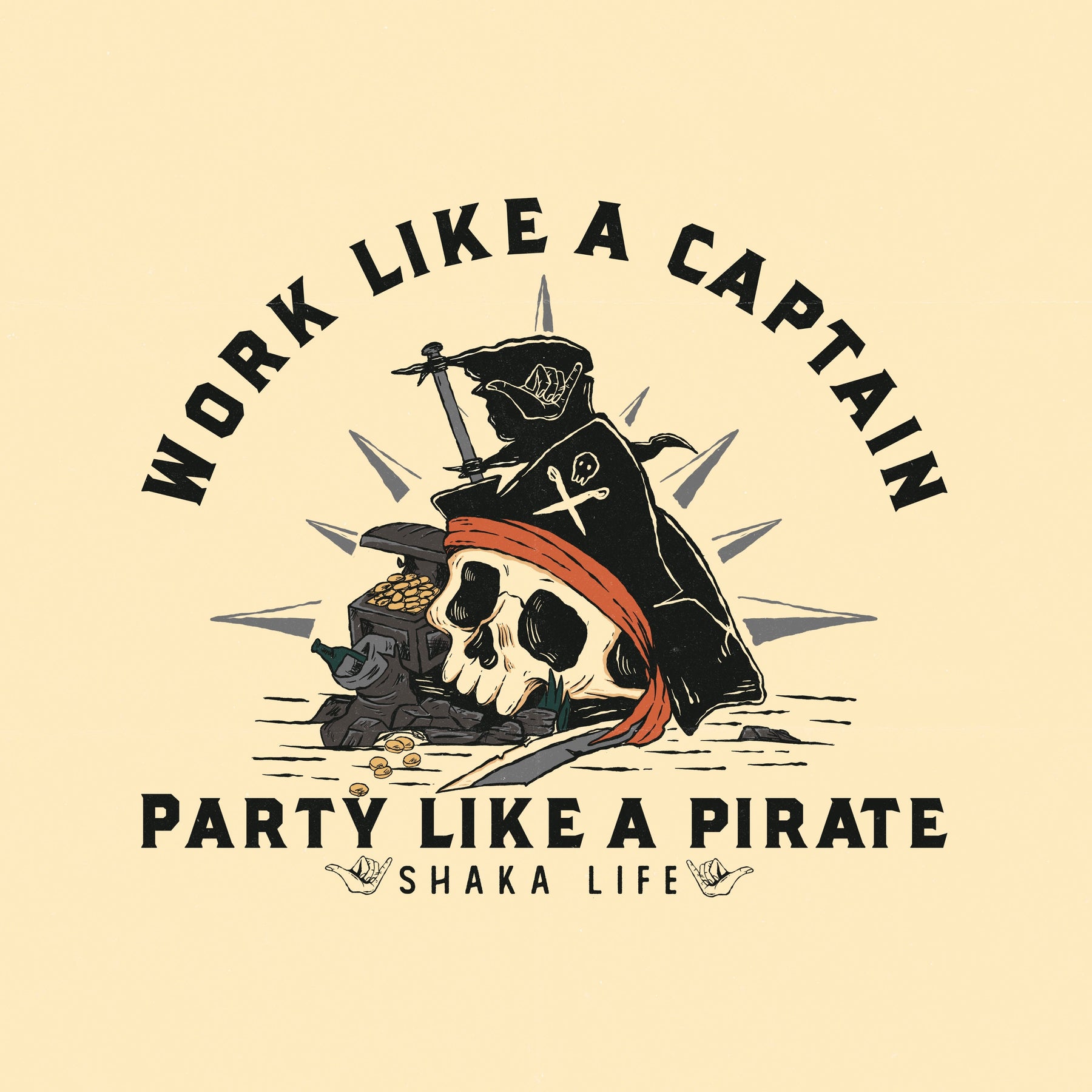 HIGH VIS Party Like A Pirate T Shirt
Shaka Life's most popular design is now available in HIGH VIS for you to wear with pride in the workplace. Inspired by Sammy and Louise who demanded this design in High Vis so they could show everyone at work who the real captain is!!!
This garment features our unique 4 way stretch technology, 50+ UVA and UVB protection as well as being made with quick dry technology.
Demand the best with Shaka Life.